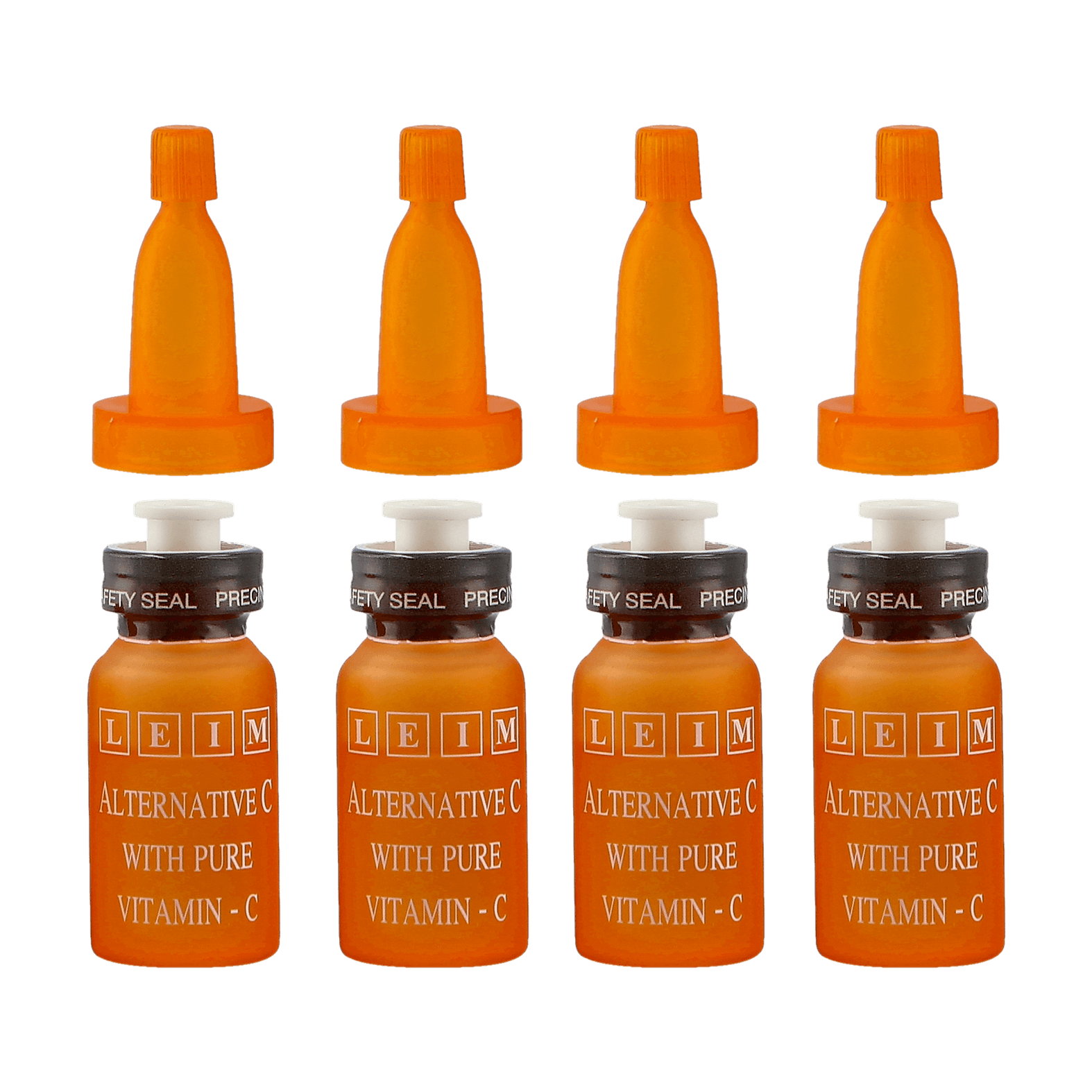 LEIM Alternative - Vitamin C (4x8ml) $238
Product information
Alternative C with Pure Vitamin C protects our skin from external aggressions and fights free radicals, which induce cellular oxidation. By reducing cellular oxidation, Alternative C with Pure Vitamin C will increase cellular metabolism and improve the development of epidermic cells, as well as increase the natural synthesis of collagen fibers. Thus, using this product will result in improved hydration of the skin and a decrease in the appearance of wrinkles.
Ingredients
Ascorbic Acid (main ingredients)
Direction of use
Recommended for use at night, after toner and before moisturizer.